Corporate Event Venue in Atlanta

The indoor and outdoor areas at The Estate provide the perfect reception location to host your next corporate event in Atlanta. Travelling through the gate and down the gravel drive, your guests will be taken aback by the elegance of the stunning antebellum home. Passing the front fountain garden, you will enter through the valet-attended front double doors on the spacious covered porch.
In the warm and welcoming foyer, there will be plenty of room to greet your guests. The salons to the left and right of the foyer provide more areas for mingling, with their custom works of art and stone fireplaces. Event staff will be on hand to provide drinks from the two bar areas behind the salons. Continuing inside you will find the expansive high ceiling ballroom, which is the optimal Atlanta event space, with its impressive wall trimming and custom crystal chandelier.
Moving up the grand staircase to the second floor are more spacious salons for relaxing, talking, and enjoying a drink at the expansive bars. Towards the front of the mansion on the second level is a beautiful sun porch lounge, where you can observe as your guests arrive just below. Outside, The Estate is a surround of lush gardens, where guests can take in the beautiful sights of the grounds. Take a walk through the courtyard elegantly lined with shrubberies and catch a breath of fresh air, or take a seat underneath the shade of an old wishing well nearby. Guests will feel immersed in nature and serenity at this Atlanta event venue in the heart of Buckhead.
Floor Plan

Catering
At The Estate, we believe in creating a truly Legendary event. As any great event planner knows, no event would be complete without a special appetizing appeal. Our professional Atlanta catering team will provide the absolute best choices in food for your event. With our combined years of experience and an inspiring level of culinary creativity, we promise to bring you a nearly unlimited amount of options to complete your event.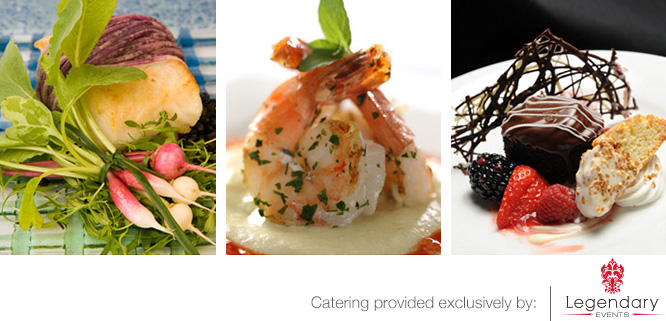 Our The Estate team of talent is award-winning and has been featured in renowned catering publications and widely watched media. We bring our mastery of the culinary arts to you! Whether you are commemorating a momentous period for a company, celebrating a product launch, hosting awards, we will match our selection to your exact specifications. Discuss your ideal event spread with our catering experts and let us create a culinary masterpiece that your guests will be raving about for ages. We promise that wining and dining your employees and clients will be a memorable experience, one that is destined and certain to be Legendary! Book your next corporate event in Atlanta now.
Design
As every company has a specific image and culture, so too does The Estate and the ability to help your company shine. The design and décor team at The Estate will work with you to ensure your company's own image is perfectly reflected, exactly the way you want it, for your next big corporate event in Atlanta. Our design and décor team's combined years of experience are brought to the table here – a single consultation with them will make that very clear.

The Estate's award-winning design team has been featured in renowned publications for their fantastic work, and they are now making their skills available to perfect your Atlanta event. The elegant home and gardens that encompass The Estate becomes a blank canvas on which the design team will display their skills in the exact manner that you specify. With our reputation for inspiring and entertaining guests with our décor, we aim to please you!
Floral Design
Once this event venue is set to reflect your company's desired image, the award-winning floral designers at The Estate will complement the custom event venue design with a gorgeous array of flowers. After you have made your decisions with the design and décor teams, your floral artists will go to work doing what they do best – literally breathing life into your event!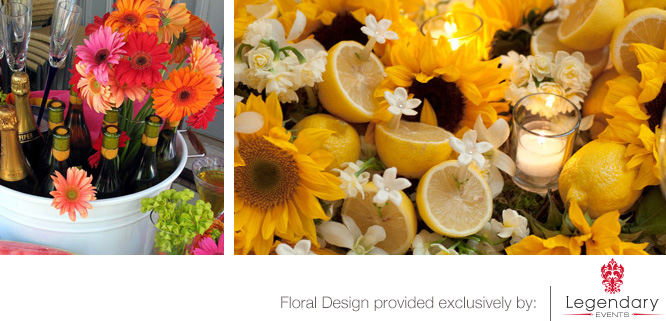 Our arrangements will go hand-in-hand with the unique setting of The Estate. The Estate floral team has years of combined experience and have professional contacts with top suppliers from around the world, ensuring that your arrangements and scenery will be the most breathtaking you've ever seen, made from only the freshest of flowers. Every inch of The Estate becomes a new possibility for our expert artists to exhibit their talent, as they commence making the most of the space of each room. The outcome is a breathtaking environment that flows perfectly with the décor. We promise a Legendary experience and full satisfaction for your next corporate event in Atlanta, Georgia! Book your next corporate event in Atlanta now.