Romantic Wedding Venue

From the first glance it is clear that The Estate is the most unique wedding venue in Atlanta and the perfect location to host the wedding of your dreams. This historic and secluded venue located in the heart of Atlanta's most exciting community, will make you feel right at home. As your guests approach The Estate, they will instantly know something truly Legendary awaits them. Passing the front fountain garden, you enter through the double doors into The Estate. The welcoming foyer is large enough to accommodate many guests at a time. Fanning out from the foyer, your guests may enter either of the front two salons, which boast custom artwork and a fireplace. The old wine cellars downstairs are the perfect lounge areas for the groomsmen to relax.

Grab a cocktail and sit back in leather club chairs underneath creative lighting accenting the stone floors. The upstairs salons are ideal for the bridesmaids and family. With a bar, multiple seating areas and a baby grand piano, every inch of this area is covered in elegance and sophistication.
I just wanted to take the time and say how grateful I am to have worked with the Estate family and the Legendary Events staff! Moe and I's wedding was more than I could have ever dreamed of. Our friends and family are still speaking about it three weeks later! All the details from the floral, food and décor were gorgeous!
- Bride, 2016
I just wanted to thank you all again for a beautiful wedding! You all made it unforgettable for us and it was just perfect. Everything I dreamed of and more. That staff were all amazing to work with -- and both my family and I very much appreciate it!
- Bride, 2015

The ballroom is spacious and perfect for hosting indoor weddings, with its hand crafted trimwork and custom crystal chandelier highlighting the entire room.
Floor Plans

Catering
To accompany your legendary wedding at The Estate, our award-wining culinary experts will put together a reception spread that is just as exquisite. Working with you and your Atlanta wedding planners, our culinary team, will create a completely customized menu for your reception. While wining and dining your guests, you can rely on The Estate to provide a culinary reception of excellence. Our catering experts have years and years of experience under their belt, and they are ready and eager to bring their master craftsmanship straight to your table.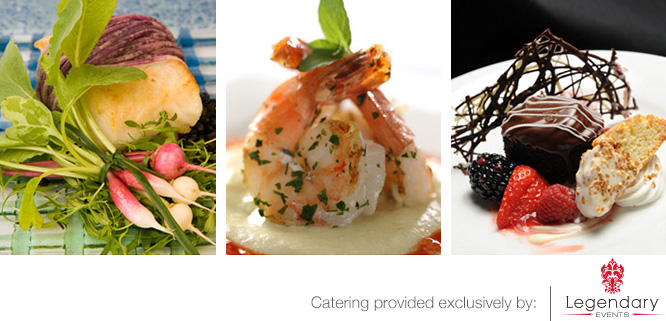 With all of the space that The Estate has to offer, virtually any serving style can be hosted for indoor or outdoor weddings. Fresh, scrumptious hors-d'oeuvres in the salons, a hot and inviting buffet, or a breathtaking culinary reception in the grand ballroom, whatever your vision, we make it a reality. What we will create for your event is a culinary masterpiece that your guests will be raving about for ages.
Design
We strive to create an atmosphere here at The Estate that is as beautiful and as breathtaking as the wedding itself. So for the wedding of your dreams, you can feel at ease placing your trust in the décor masters at The Estate. Our design artists have spent years perfecting their craft, and their accomplishments have been featured in renowned publications for some of the most fantastic displays.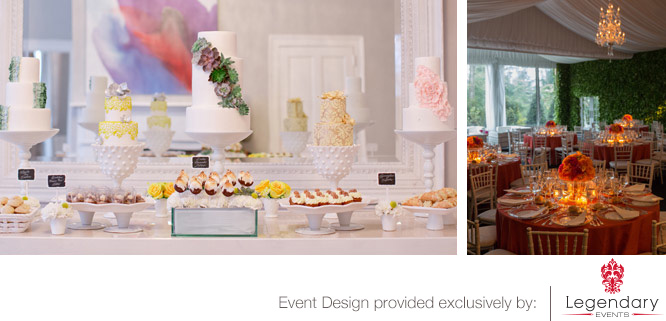 Now, they are ready to turn their services to you! No matter the theme or style of your wedding, the design team at The Estate will turn the mansion into your own personal slice of heaven. Thinking outside of the box is an exciting challenge that is embraced with vigor.
Floral Design
No wedding would be complete without flowers, and at The Estate, we promise to reflect your visions and reach for the stars. Our floral design artists will work tirelessly to complement the décor at your wedding to create a living, breathing atmosphere more luxurious than your wildest dreams.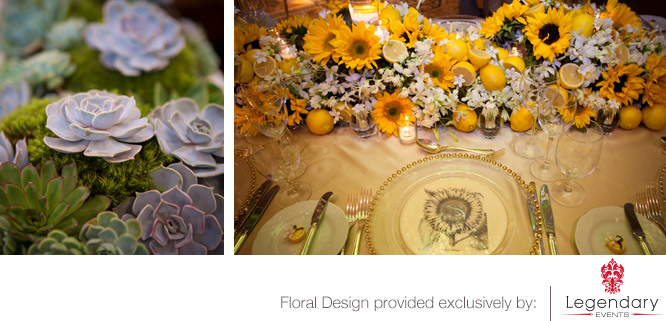 Our years of experience and numerous connections ensure that your arrangements will be eye-popping and beautiful, made with only the freshest flowers available from around the world. In partnership with the design team, the floral team will work with your vision of the perfect wedding and bring that vision to life. Beautiful bouquets and arrangements will leave your guests breathless as they enter the mansion. Every space at The Estate is a welcoming canvas ready to be molded by our artists, and that's what we aim to do for your personalized wedding. Your guests will be awe-struck by the floral fantasies and our floral artists will enable you to express your dream wedding.